Sponsoring the Aotearoa New Zealand Academy Choir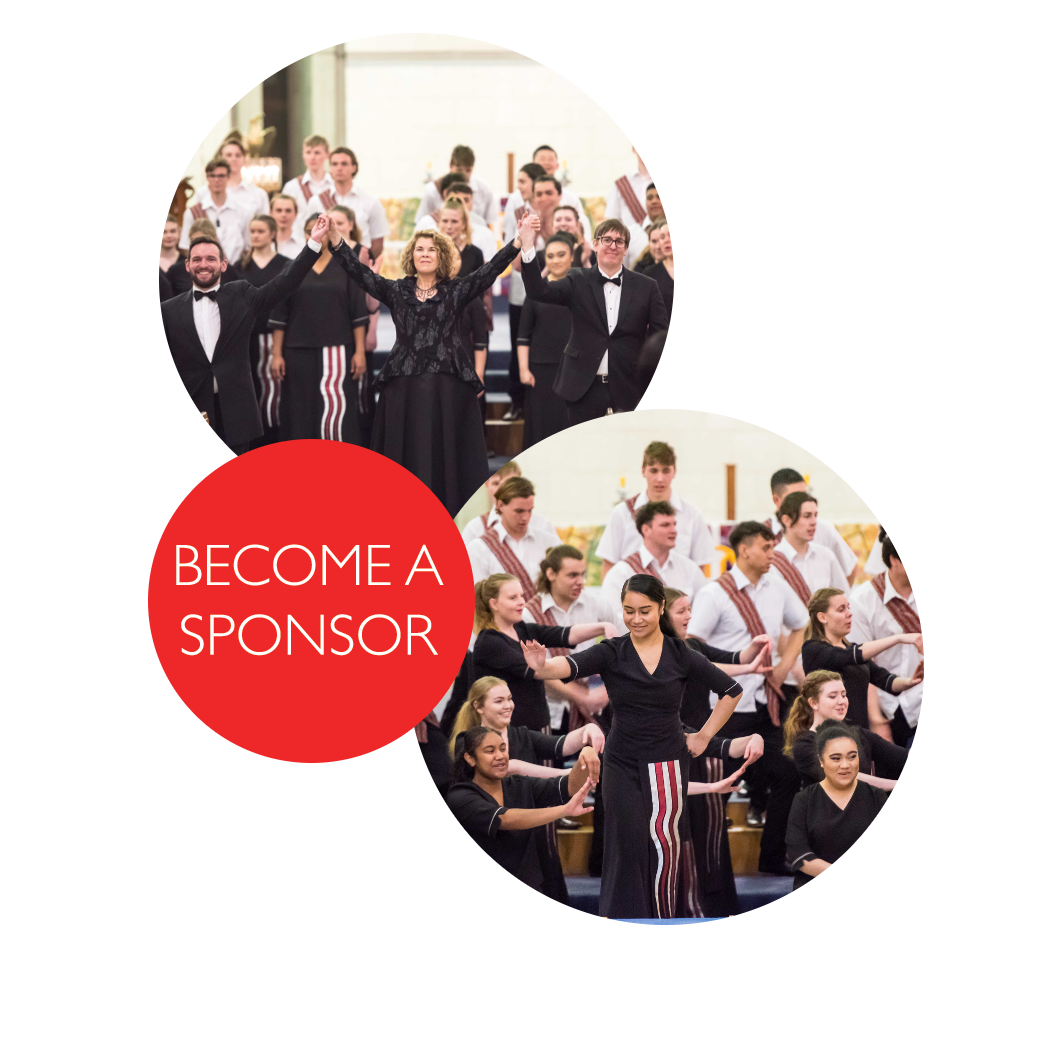 Partnering with the Aotearoa New Zealand Academy Choir means aligning with a aspirational group that helps young singers achieve their potential.
Many go on to be music teachers sharing their skill and passion with thousands of students (from primary school level to universities), or direct and conduct dozens of community choirs from Dunedin to the Hawkes' Bay, Wellington to Hamilton. Others translate their confidence into careers as doctors, engineers or lawyers.
Attributes and values associated with Aotearoa NZ Academy Choir are:
Excellence
Nurturing
Nationwide
Quintessential New Zealand
International exposure
Collaborative
Inspirational
Resilience
Advocacy
With an experienced team that understands a 360 degree view on partnerships and the importance of Win-Win-Win (sponsor-customer-choir), Aotearoa New Zealand Academy Choir is a great asset for sponsorship.
Activation opportunities with our national choirs include:
high quality event hosting
private performances
access to corporate team building/coaching activities involving singing (teams bonding through working together as a vocal ensemble) or work with our world-renowned artistic Director Dr Karen Grylls, how to 'shape a single body of sound with a number of individual voices' and how this can apply to a corporate environment
product promotion nationwide AND internationally on tours and
alignment with an array of rich online content, concert broadcast and CD/DVD recordings.
Partnerships with the Aotearoa NZ Academy Choir are an executive matter and looked after by the Chief Executive.
I welcome any conversation how we can partner up with you and generate value for your company while creating inspiring work and heavenly music for a New Zealand and international audience.
You can contact me via email or phone and I look forward to your message.
Arne Herrmann
Chief Executive