About the Aotearoa New Zealand Academy Choir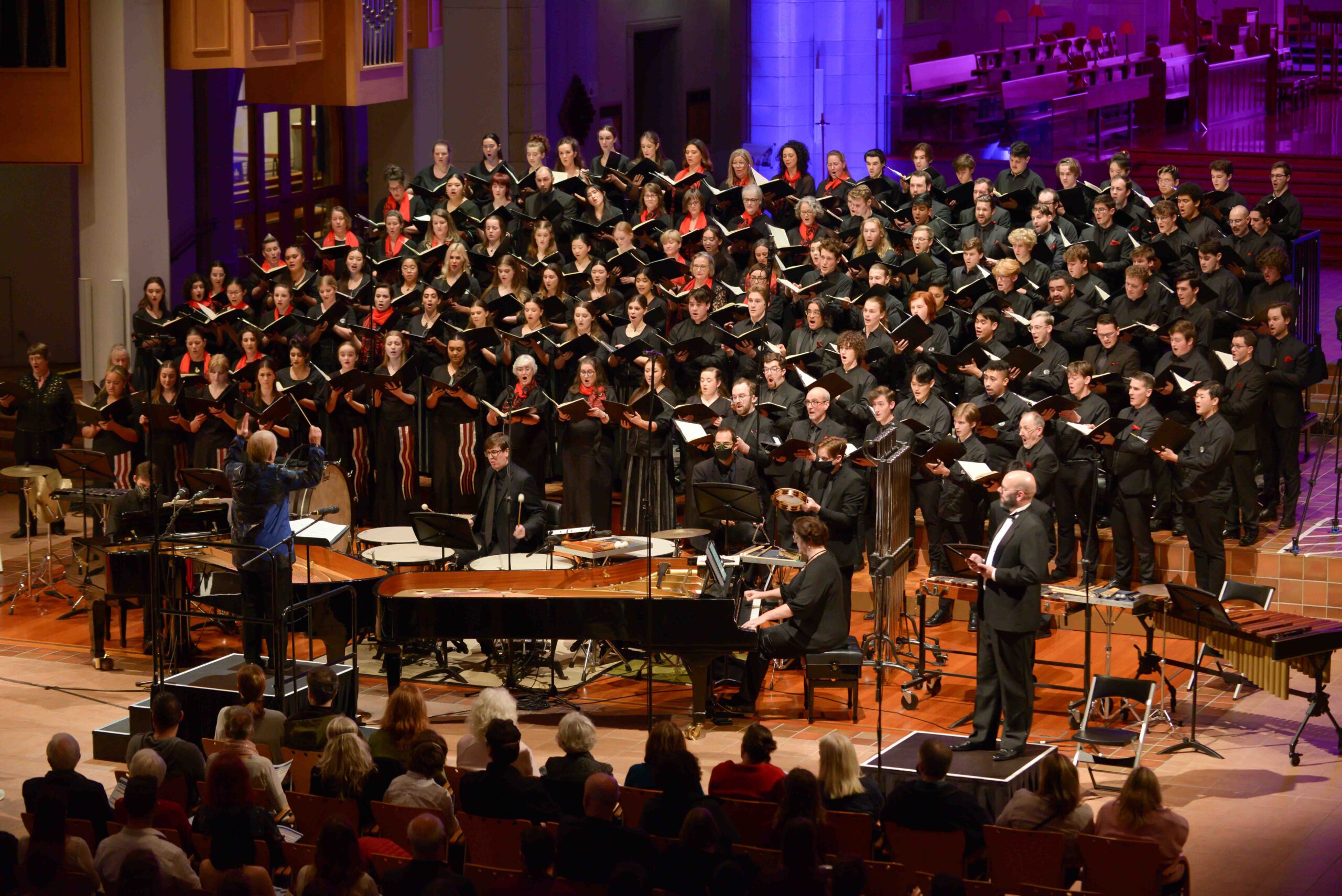 The concept for this choir started in 2017 when Choirs Aotearoa started a 'Reserves' programme for singers who had only just missed out on a place in NZSSC or NZYC.  
The Reserves have come together for training and development opportunities since then and worked alongside the choirs and continued their journey of vocal development and singing a range of repertoire to a very high standard. 
In 2020 and 2021 we evolved the Reserves concept to include a public, massed choir performance of Carmina Burana in July this year (see photo above).  
The concept was a great success and the Academy Choir is the next evolution on this journey. 
Members of this new national choir will: 
sing with students from all over the country 

 

learn much to develop their voice and music skills

 

have access to an expert team of conductor, vocal and other specialist coaches 

 

get access to our online learning resources on 'ChoirLab'

 

perform a concert at the end of the year 

 

be trained with the same rigour, expertise, and techniques alongside our other national choirs.