Robert Wīremu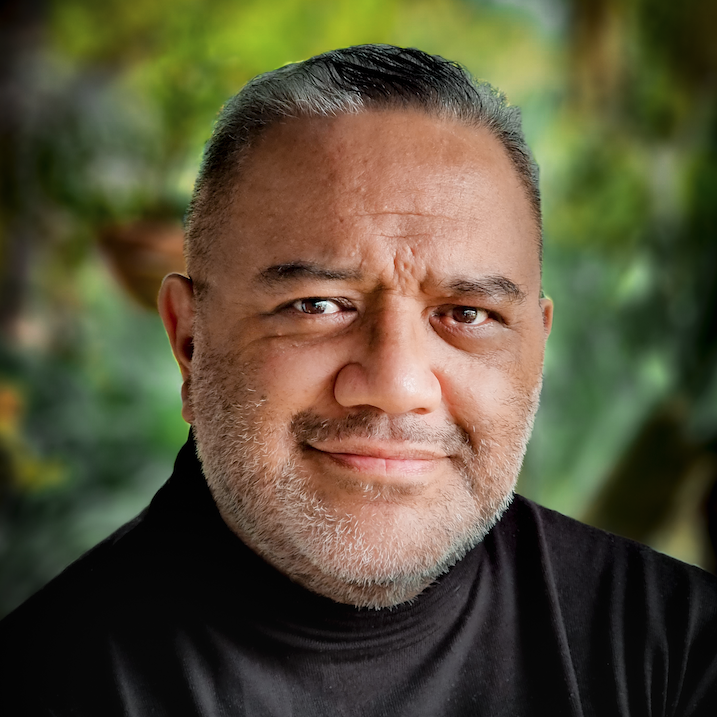 PIANIST AND VOCAL COACH
Ngāti Kahungunu, Ngāti Porou, Ngāti Tuwharetoa
As an occasional composer, Robert has been relatively prolific in output. A student of the late Jack Body, the late David Farquhar, and the very active Ross Harris, Robert was a singer (studying with Emily Mair) specialising in new and old music. It's not surprising then that he would focus his writing on work featuring the voice. He's also strongly influenced by Māori sounds and perspectives, which is evident in his output.
Since the late 90s, Robert has taught musicianship and voice at the University of Auckland. During the majority of that period, he worked very closely with Karen Grylls, transforming the Auckland Chamber Choir, establishing applied approaches to the teaching of musicianship skills, and supporting the development of conducting studies.
The following is a list of some of Robert's writings:
"Victory and Glory – Ake Ake Kia Kaha E", for Benson Wilson, Leeds Lieder Festival;
Melbourne's "E tū, kahikatea", equal voices and piano, for the NZ Children's Choral Academy;
Kaihau's "Hine, e hine", for Te Ohorere Williams accompanied by Steinway Artist Jason Bae, for the Sounds of Friendship Concert (Dedicated to her koro, Uncle Buff)
Boberg's "Whakaaria Mai", for Auckland Opera Studio's Opera Gala Concert, featuring Natasha Te Rupe Wilson;
Kaihau's "Hine, e hine", for Voices NZ Chamber Choir, for The State Memorial Service for Queen Elizabeth 2, commissioned by Choirs Aotearoa NZ;
"Te Kai a Te Rangatira", commissioned by the IO Festival Kaitaia – comprised of settings of speeches by late Māori leaders: Rose Pere, Moana Jackson, Ricky Houghton, Te Puea Hērangi, Apirana Ngata, and Whina Cooper – for baritone and chamber ensemble, featuring Kāwiti Waetford;
Orchestrations of the informally called "The Yellow Book" formally known as the "Twenty Six Songs and Arias of the Sixteenth and Seventeenth Centuries", for Wairua Sinfonia and voice students from the University of Auckland, conducted by Elizabeth Lau;
"Hodie Christus natus est", for Voices New Zealand chamber choir, telling the tragic story of the first Christmas in New Zealand, commissioned and conducted by Karen Grylls;
Wehi's "Waerenga-a-Hika", written for the NZ Youth Choir and Voices NZ chamber choir conducted by David Squire (Ata reira concert, Auckland Arts Festival);
Wehi's "Aio", for the Auckland Chamber Choir tour of the UK and Singapore;
"Waiatatia ki ngā Rangi Tūhaahaa", on texts by Wīkuki Kingi, for the International Society of Contemporary Music conference in Auckland, 2022;
"Te Oriori o Nohomaiterangi", sung by Benson Wilson accompanied by Bradley Wood, for Whanau London Voices at the Royal Albert Hall;
Gallus's "Ecce quomodo moritur justus", two antiphonal choirs, for the Auckland Chamber Choir, which pairs with "It's a Wonderful World", conducted by Karen Grylls;
"Leaning on a Lamppost", for Opera in the Pā, and performed outstandingly by MENASING – for tenor-bass chorus, kazoos, dinner gong, and slide whistle. 
Update my details